Ask for more informations
Numbers of TMA
Children and boys treated with method TMA
People who have attended the theoretical-practical course
LATEST NEWS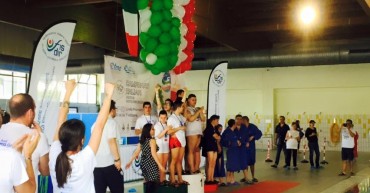 Third consecutive victory at the FISDIR, Italian Promotional Championship
Per il terzo anno consecutivo la squadra di nuoto della TMA Group Italia (Terapia Multisistemica in Acqua metodo Caputo Ippolito) allenata da Luigi Sentenza e Corrado Rametta, ha vinto, il Titolo Nazionale dei Campionati F.I.S.I.D.I.R Federazione Italiana Sport Disabilità Intellettiva Relazionale.
PROJECTS FOR KIDS AND FAMILIES
BOOK A FREE TRIAL!
We give you the opportunities to live the free Tma experience! What are you waiting for?